I basically can't get enough pants in my life right now.
A lot of you are probably thinking, "Uhh, ok... they are just pants." I realize why you'd think that. However, it's been yeaaaars since I've worn pants on the regular. It had gotten to the point where putting them on made me feel vastly uncomfortable. So this is new.
Partially, I suppose it is related to getting my dive bar summer job back, and quitting the burlesque theatre I'd been at. I really don't need to be sloshing beer all over 40s dresses, right? And while it was fun dressing up for the burlesque place, the obligation wears thin quickly. Also, no more bachelorette parties! As it turns out, being sickly polite to huge groups of drunk sorority types isn't exactly my forte. Who'd have thought.
Here are some pants pictures I've found inspiring lately....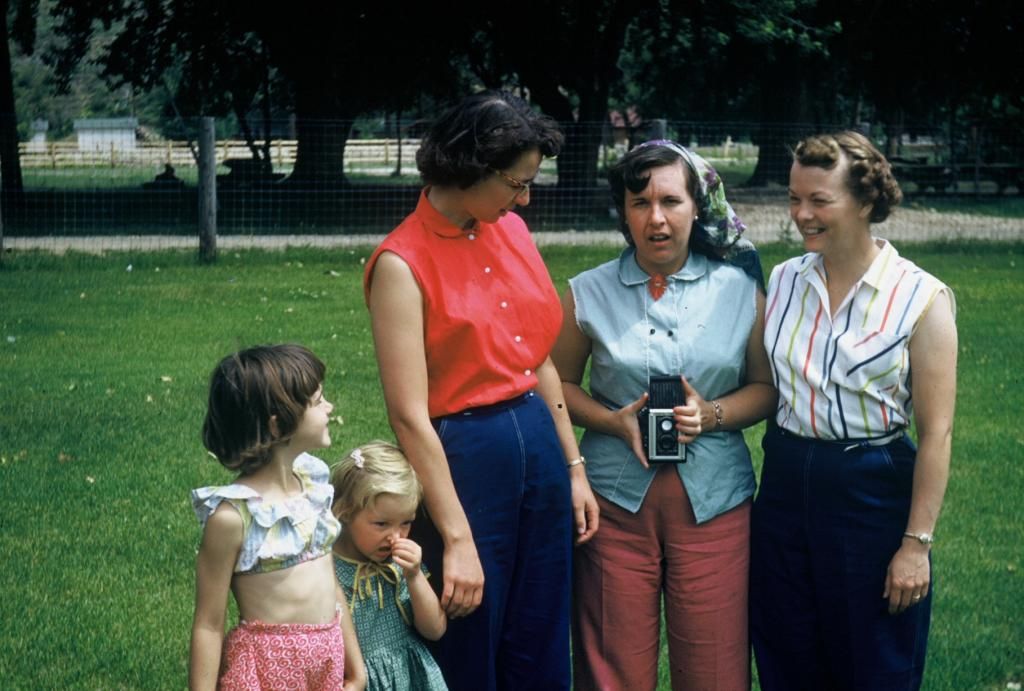 These are family photos from the early 50s. These gals are killing it, especially their color palettes.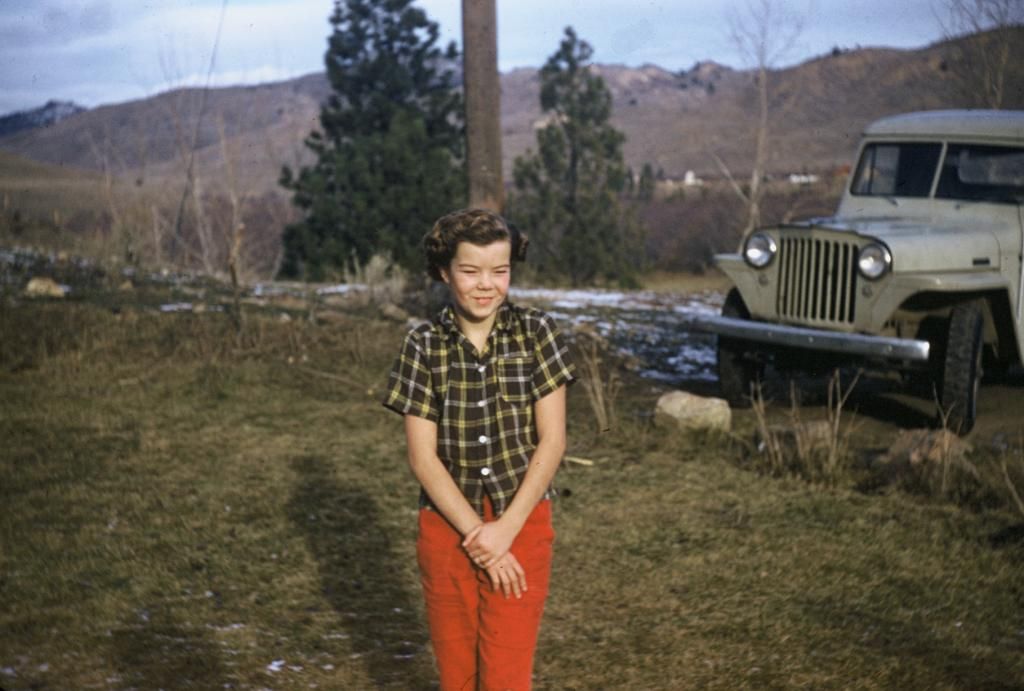 Jumping back a bit in time, here's these slacks from 1942.
(This article included the sentence, "
women are breaking out in a rash of pants." Oh my.)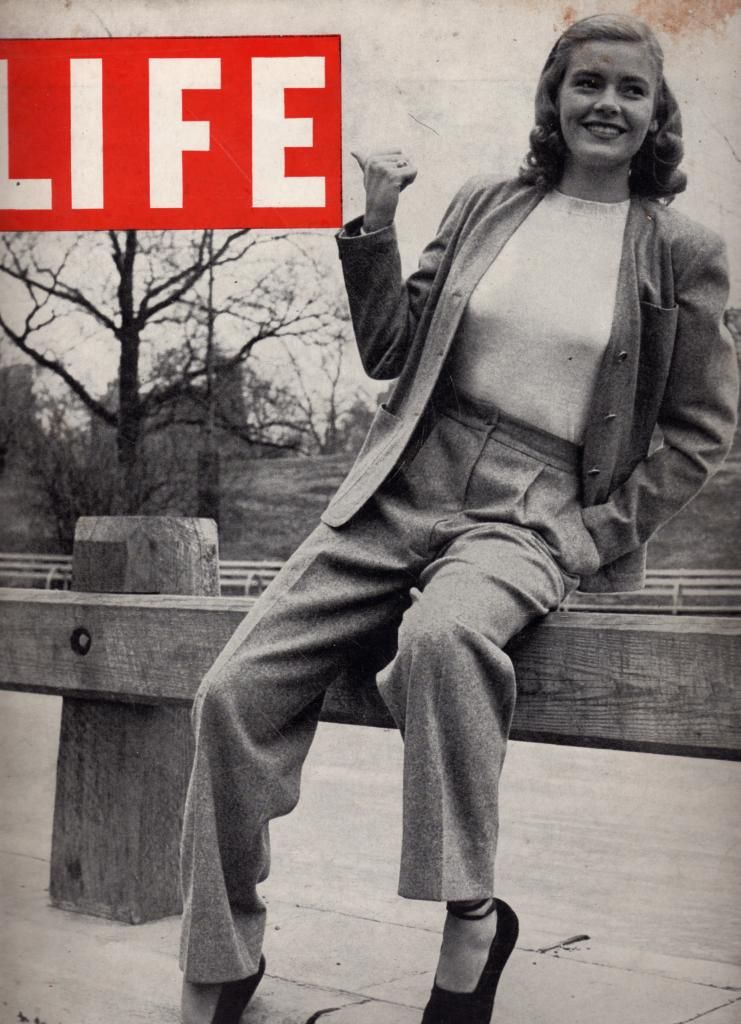 So smitten with all of that!
I suppose this outfit is more in the vein of the 50s photos, but I am certainly keeping my eyes peeled for 40s style slacks.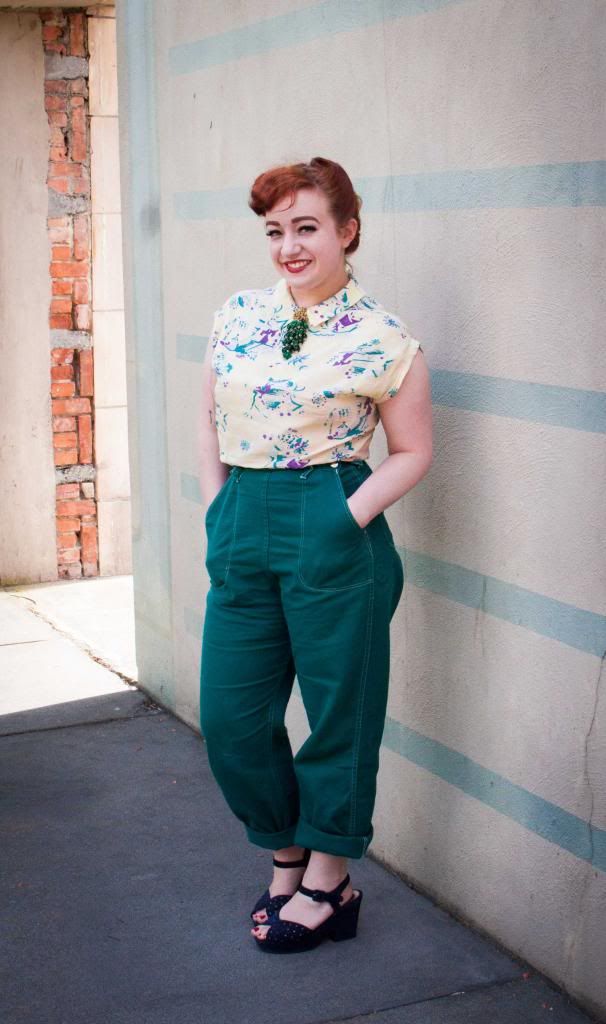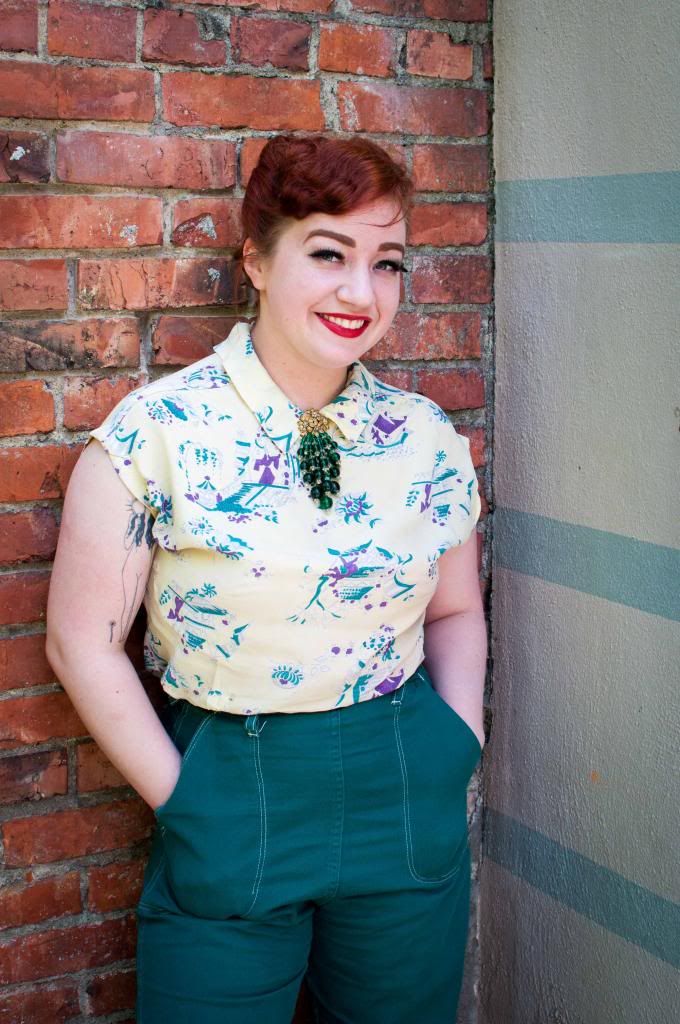 In conclusion: yay, pants!
xox
Sara
...........................................
50s jeans: Lucky Vintage
40s - 50s blouse: Le Frock
Unsigned 30s - 40s Miriam Haskell dress clip: Red Light
Photos (of me) courtesy of Jaynie Healy