Headed to a vintage beach party in a bit, sitting here in a playsuit & a sun hat.... realized I'm going to have to take off the hat to sit in the car! Sometimes vintage can be hilariously impractical. (Don't even ask me how I'll use the facilities while wearing a 40s playsuit that buttons down the back. Haven't figured that one out yet.)
So in that vein, here's my outfit, and this article on impractical floppy hats, from 1941.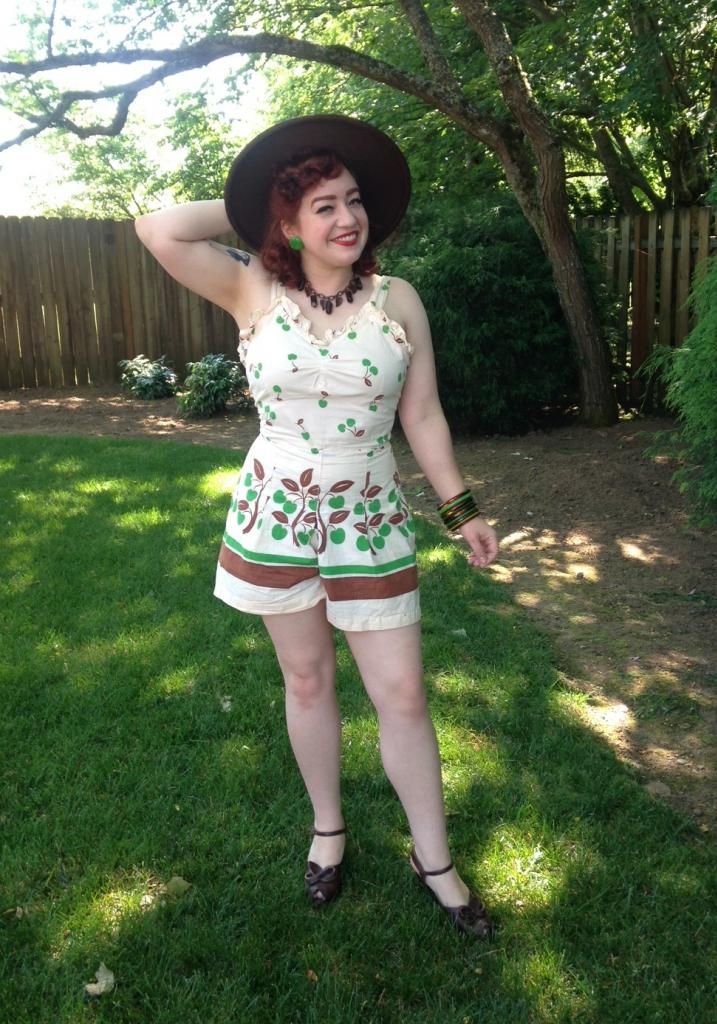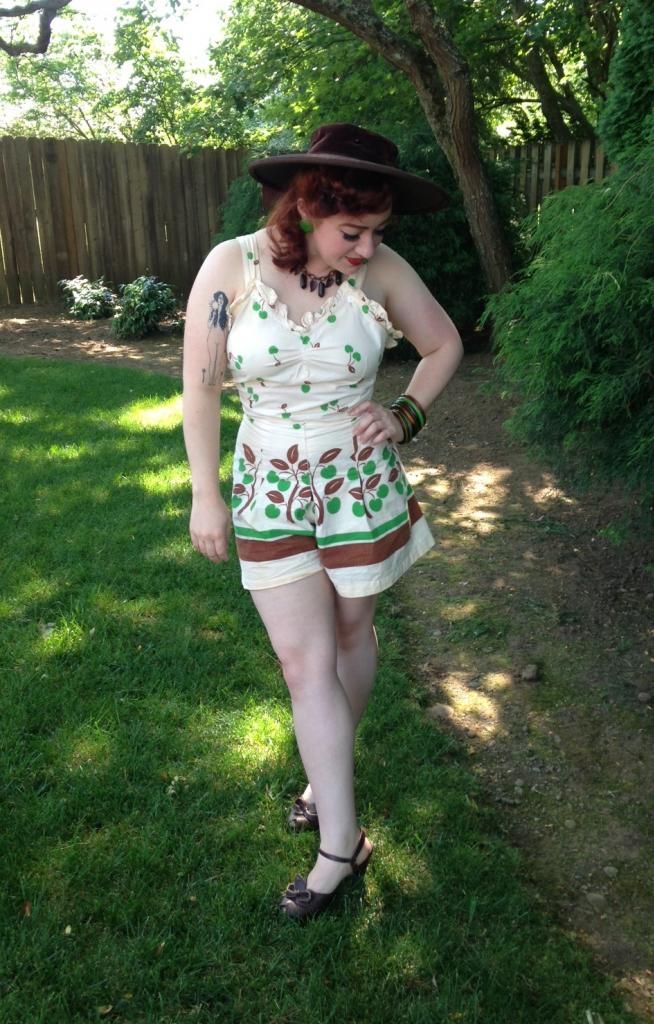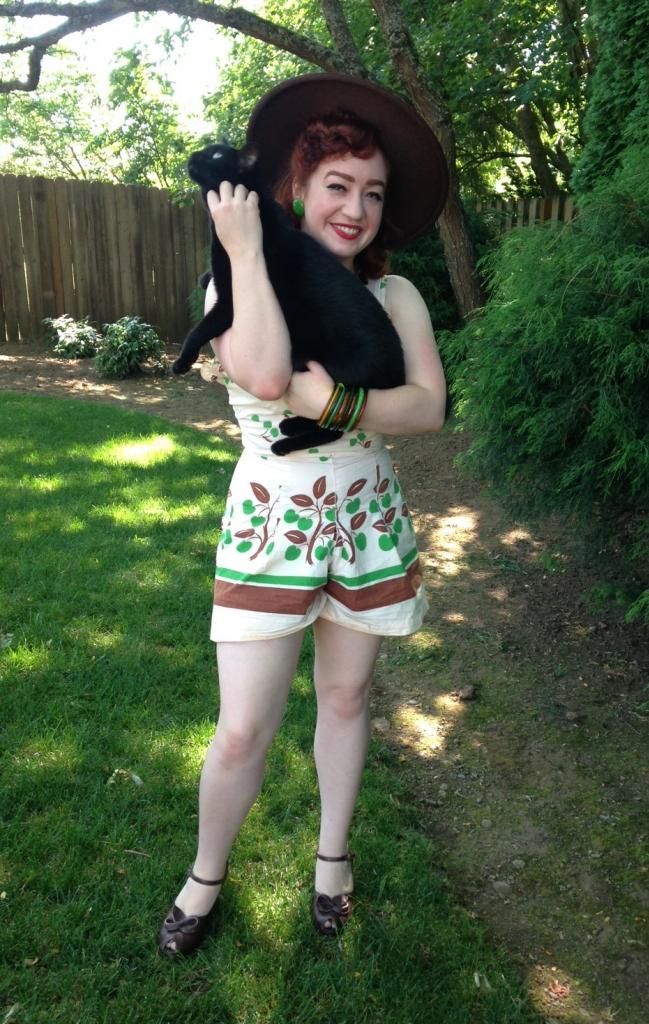 Onto more impractical but pretty...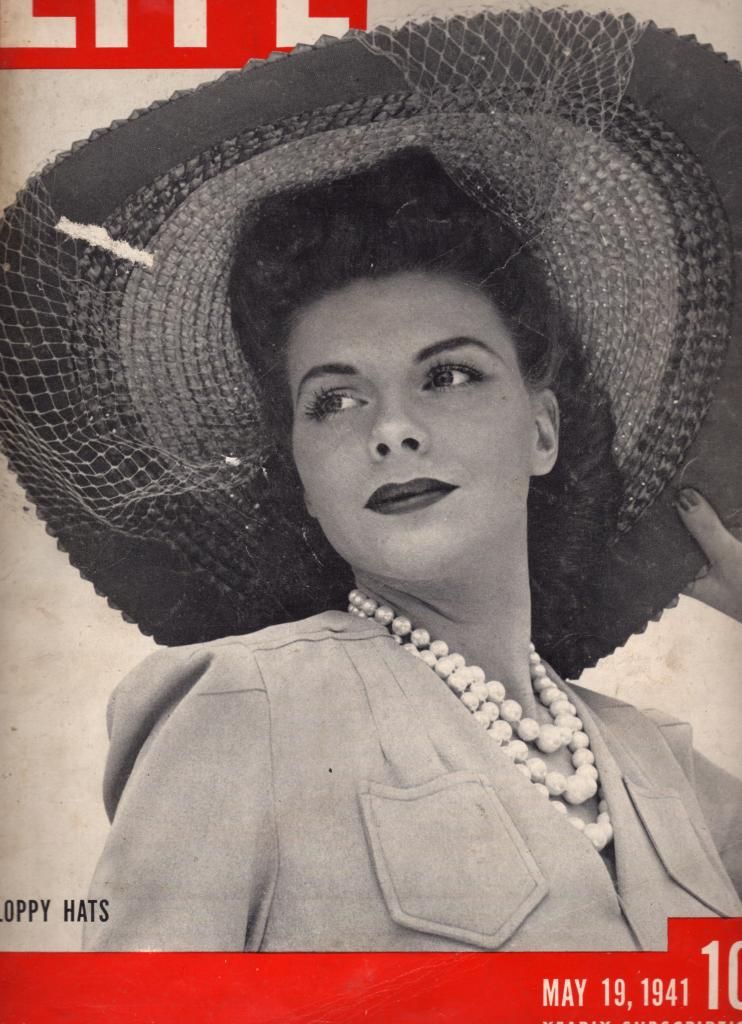 Feminine Floppy Hats, This Season's Sensation, Get Masculine Approval
Big brims which flop in the breeze, halolike cartwheels, and countless other versions of the pretty picture hat are giving a new look to smart city streets this spring. Unlike some feminine headgear of recent years, these floppy hats cause masculine heads to turn and nod in approval.
Every spring an attempt is made to get women into big hats. Last year milliners plugged the big sailor. The lines were harsh and its succedd short-lived. This year hats are flattering and feminine. Typical are those on the cover and on this page. They shade the eyes, shorten long noses, lengthen round faces, balance wide hips and offset full bosoms. They have veils and hatpins to anchor them in the wind. They may interfere with a man's work and play, but men will cheerfully suffer such minor inconveniences for something which will make a plain girl glamorous and a pretty girl irresistible.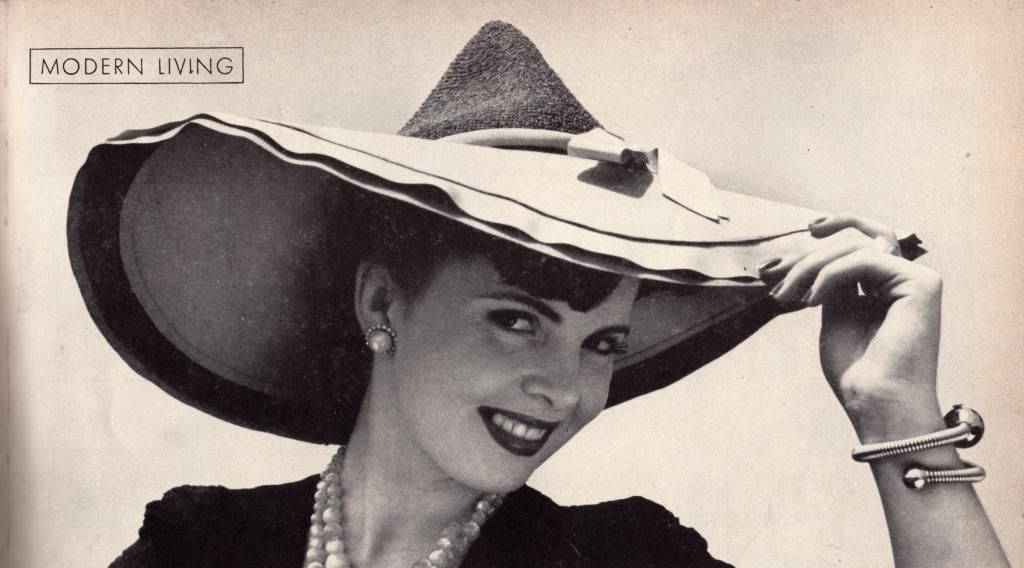 Now you see her and now you don't in this enormous hat with rippling brim of yellow and blue felt which dips in front and in back, is shoulder width.
Velvet bows and wine veiling add soft touches to this hat of green milan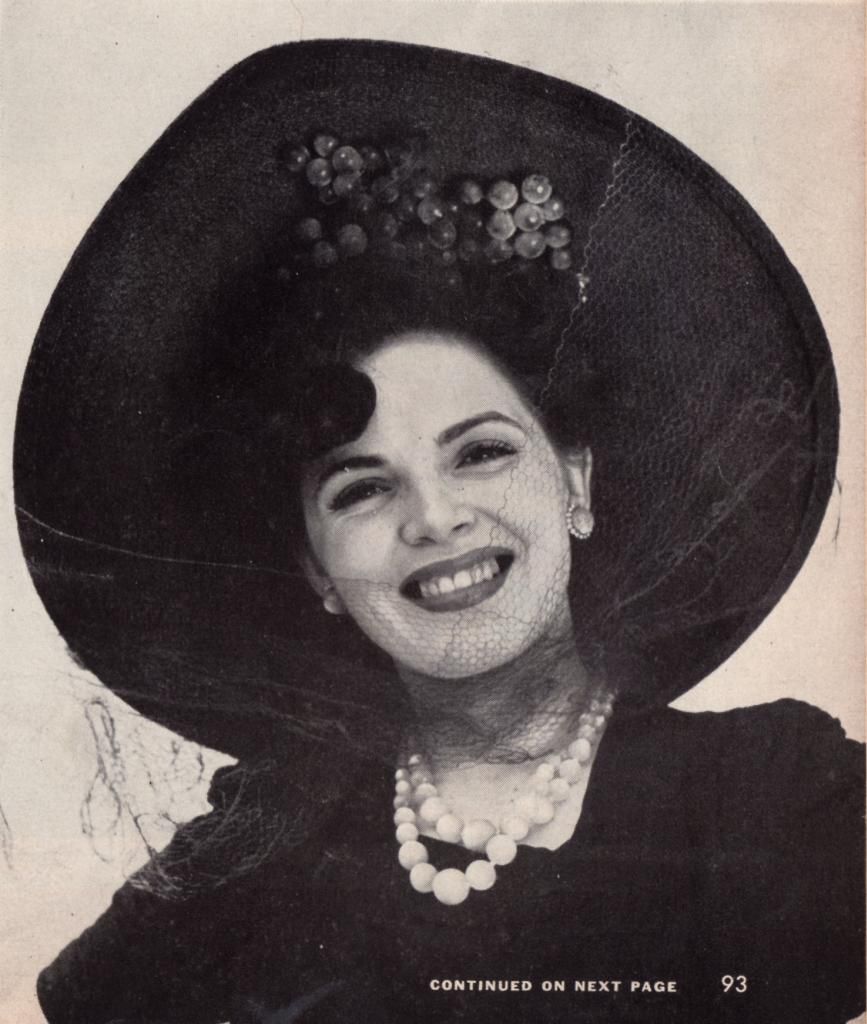 Cluster of grapes, veil and broad brim make this a true picture hat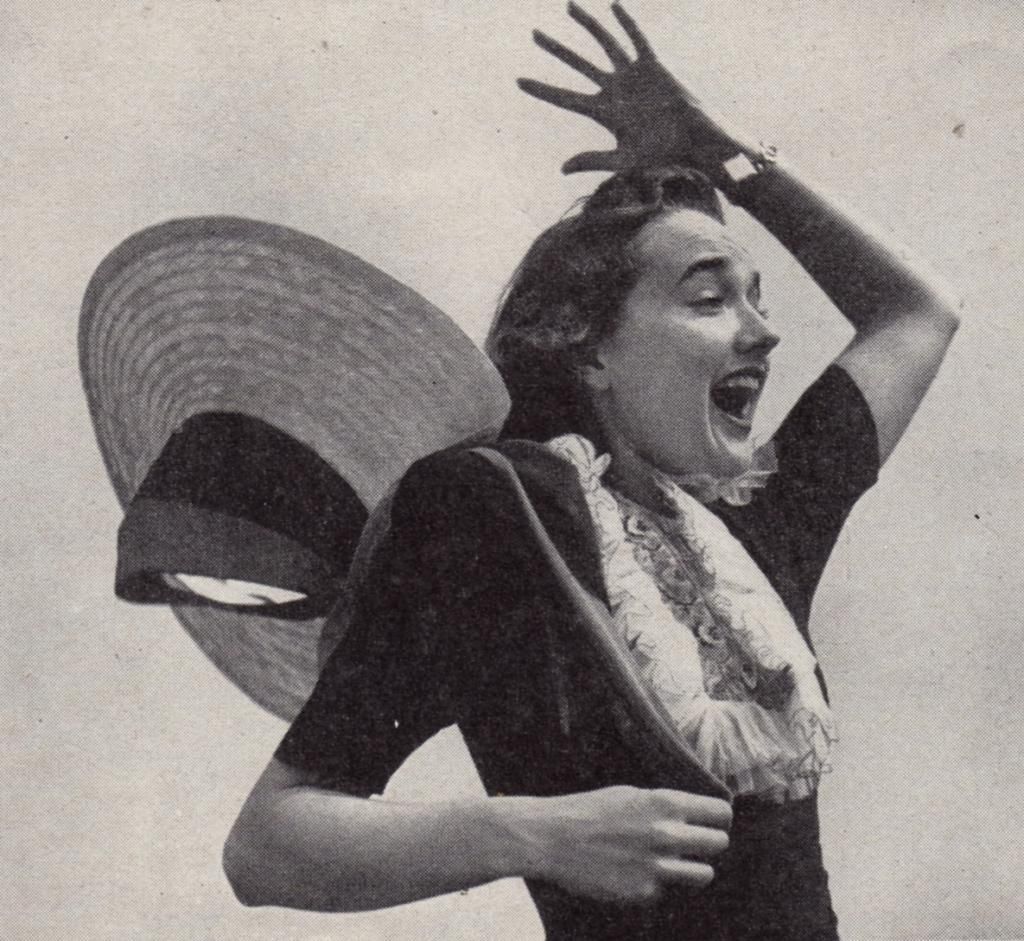 Off with the wind is the fate of most big hats unless fastened by veils and pins. Peggy Tippett keeps her hat from rolling in the dust by grabbing colored streamers.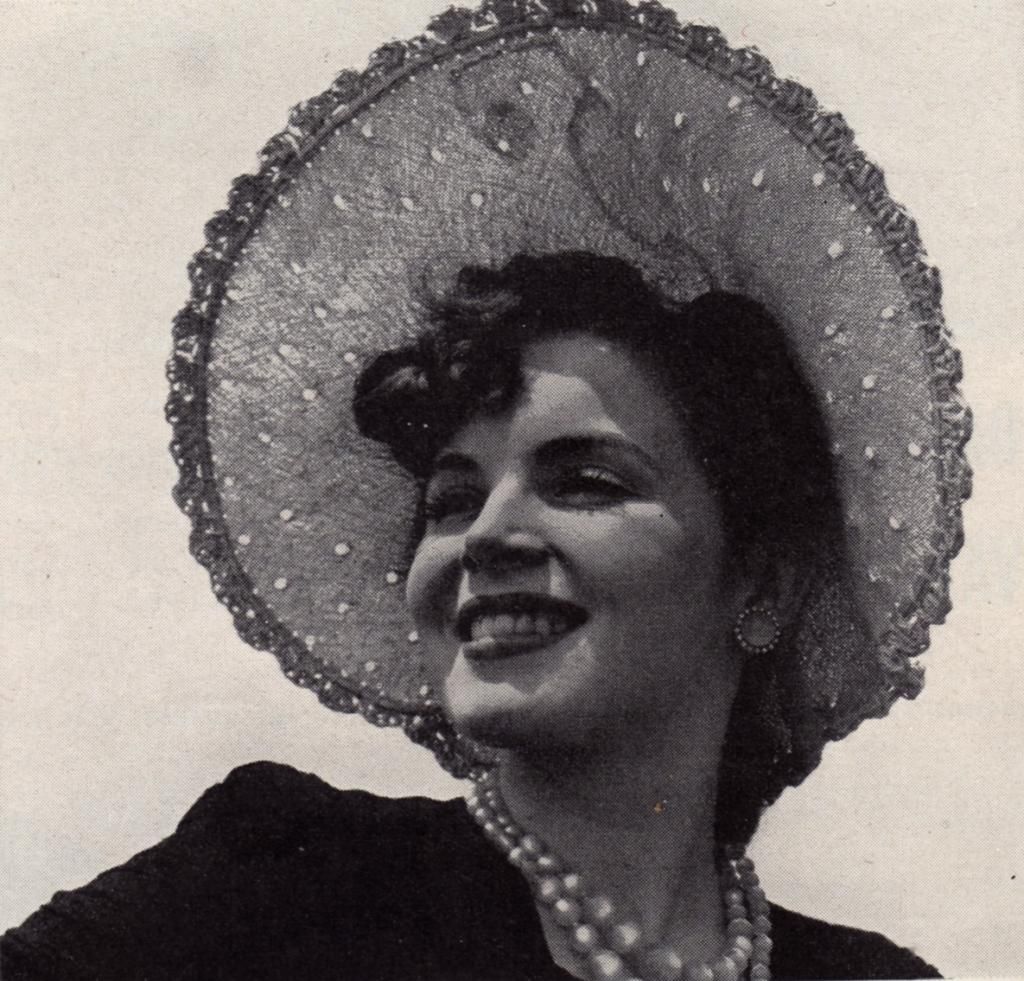 In light breezes this hat made of pampas straw with crocheted edge is safe. To further insure it in a big wind it has a gadget which changes shape of hat.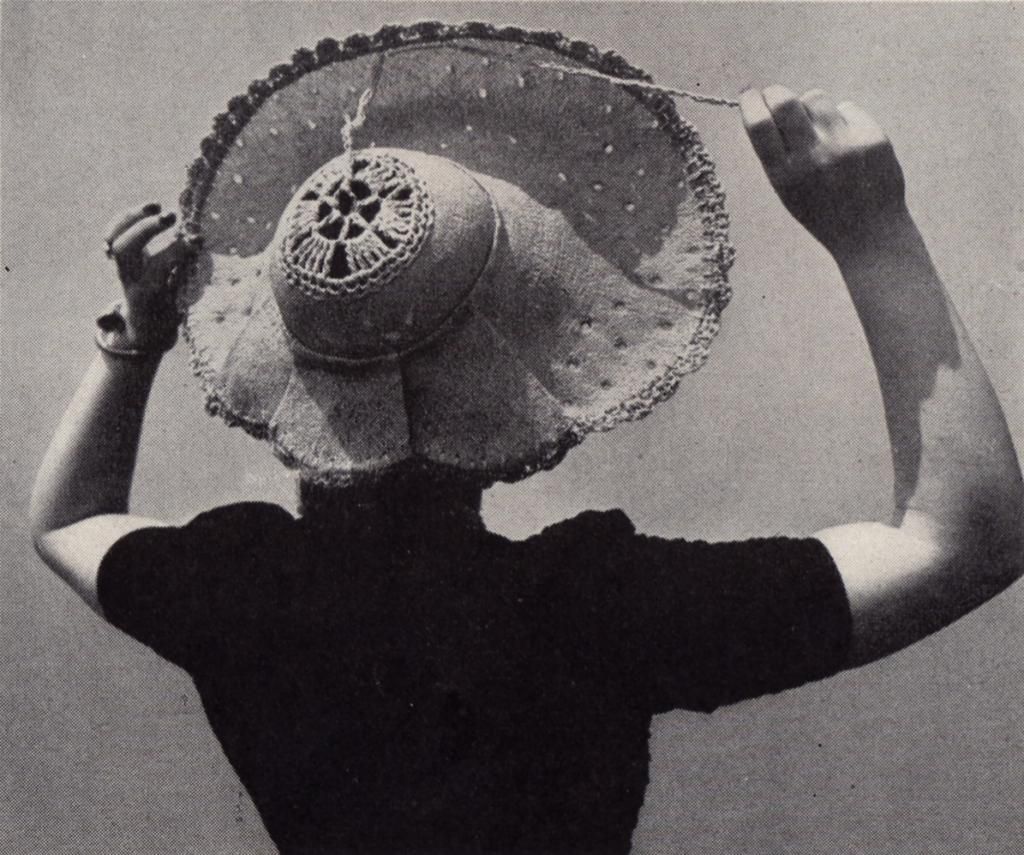 In strong wind, the brim may be pulled back by means of little cord. Brim pulled back offers no resistance to the wind and floppy hat becomes off-the-face bonnet.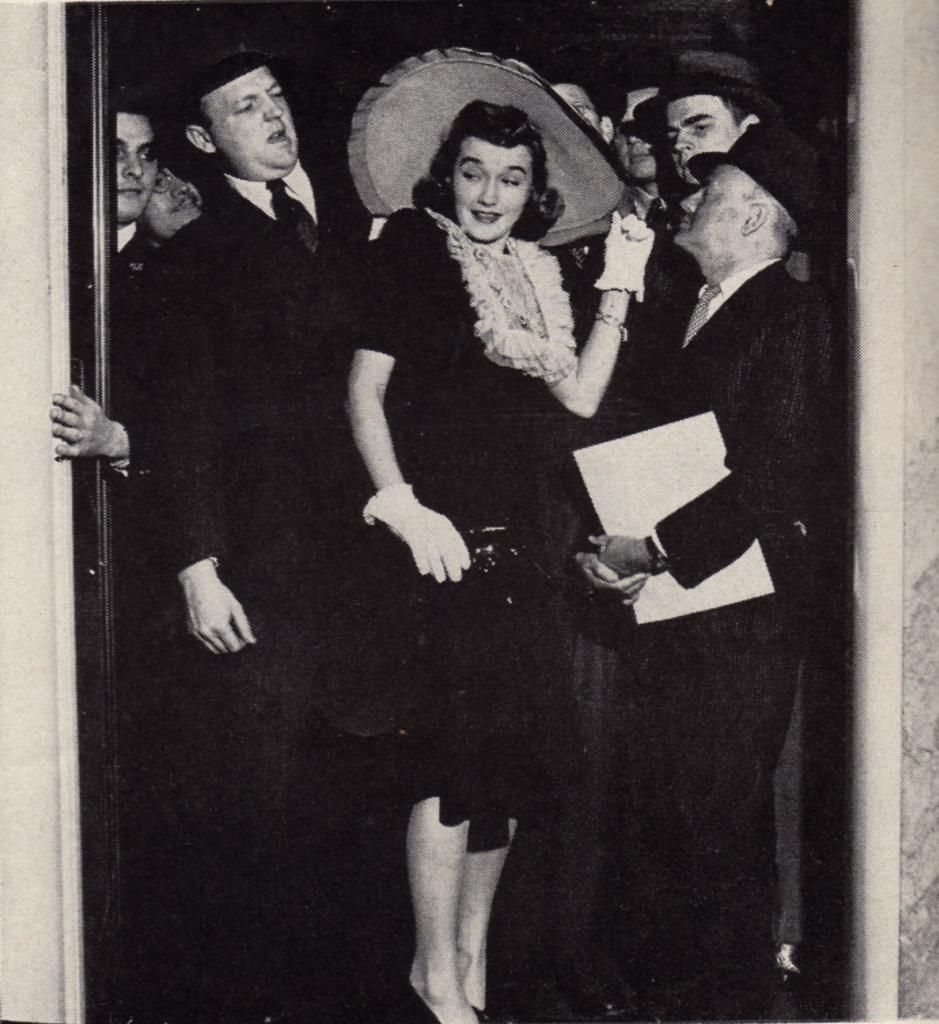 In crowded elevator big hat gets tall men in the neck, short men in the eye. A little genial co-operative head bending and slight shoulder twisting readily solves problem.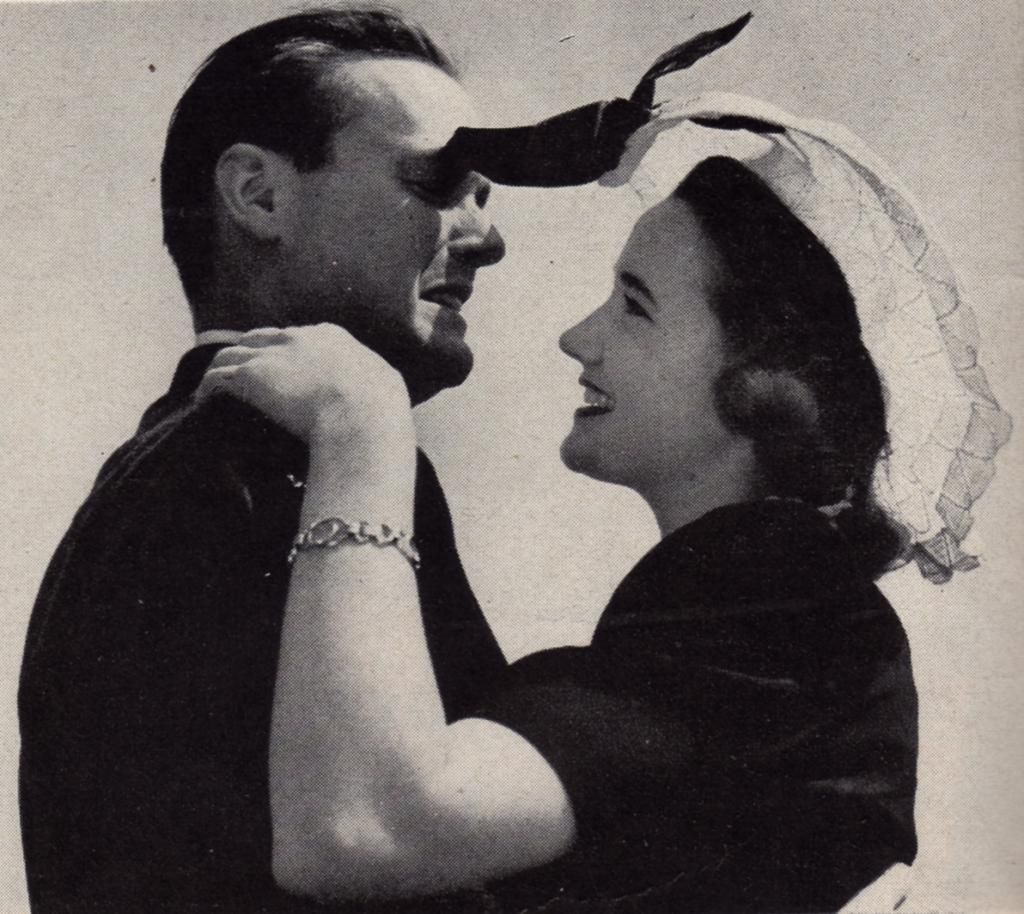 On the dance floor big hat discourages the cheek-to-cheek position and bow is troublesome. Back at table, hat's nuisance value is overlooked in interest of prettiness.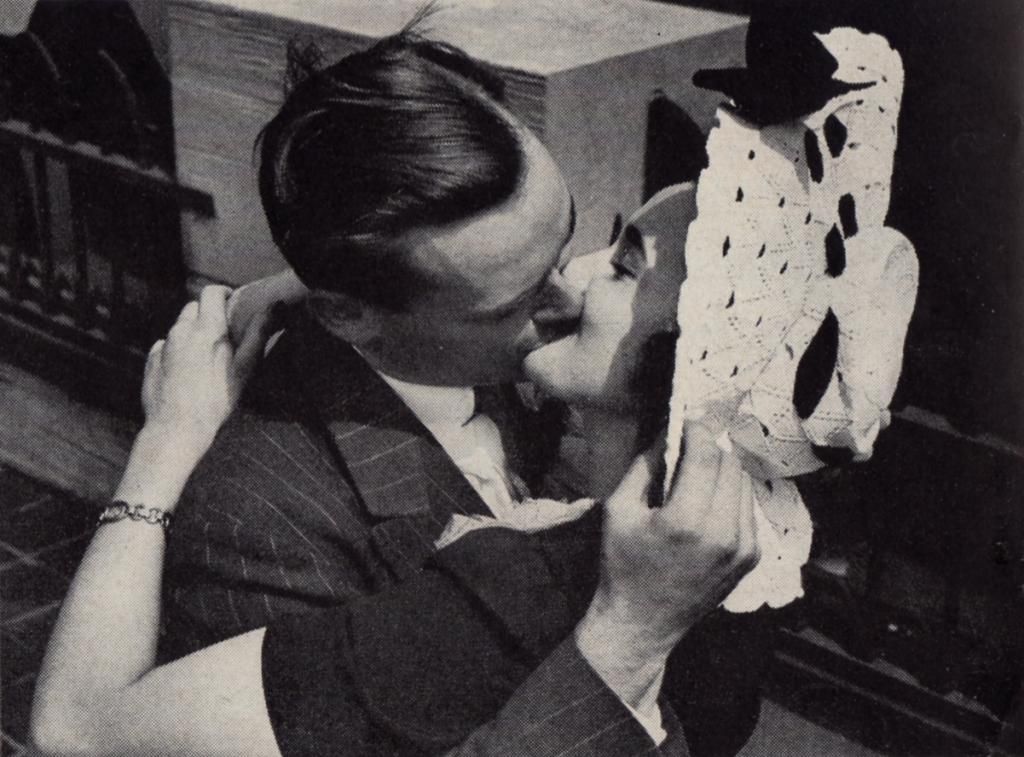 Amorous swain ably demonstrates how to circumvent the big-hat hazard. Even the most willing girl feels better about the whole thing if she's sure her hat is safe.
While I'm not terribly impressed by these hats (well... maybe the grape one...) I'm pretty into their commentary. And I'd be pretty ok if a guy held my hat on while smooching me. Love love love.
xox
Sara