Several months ago, I happened to be in The Dalles, OR with a friend. We were driving out to
Maryhill Museum
, but stopped there to snoop about in some antique stores. He found a small pile of 30s fashion drawings (not originals, just quality copies), and I snapped em up in a heartbeat.
If it were up to me, I would know every little bit about everything I own. I would know who originally owned a dress, where someone bought something, if they saved up for it, and how they felt about it. I would know what their name was, where they lived, who they married, if they were happy (and then, what was their secret?)
Luckily, the artist who painted these signed her work! And gosh, she sounds like the kind of lady I'd like to ask some questions. Laura Ashbrenner, born 1915. As far as I can tell, is still living in the Dalles. She was married to her husband, Edgar, for 76 years. They both grew up in my hometown of Vancouver, WA before moving to the Dalles. He passed last December - at the age of 105! I'm guessing these ending up in the local antique store as a result of some estate cleaning. Everyone should read
this interview
with her husband from last year, celebrating his 105th. (There is even a photo of them on their wedding day!) I'll warn you, the article is so adorable it hurts.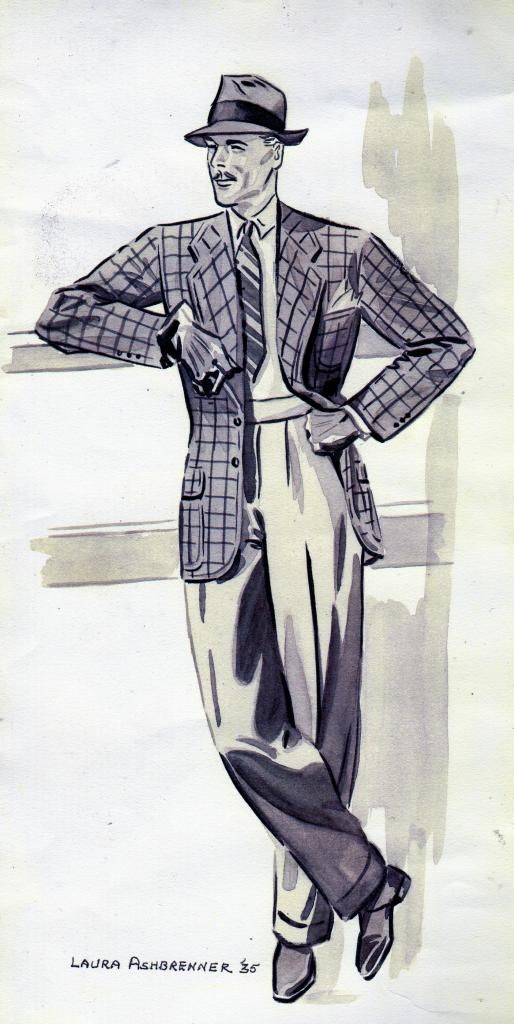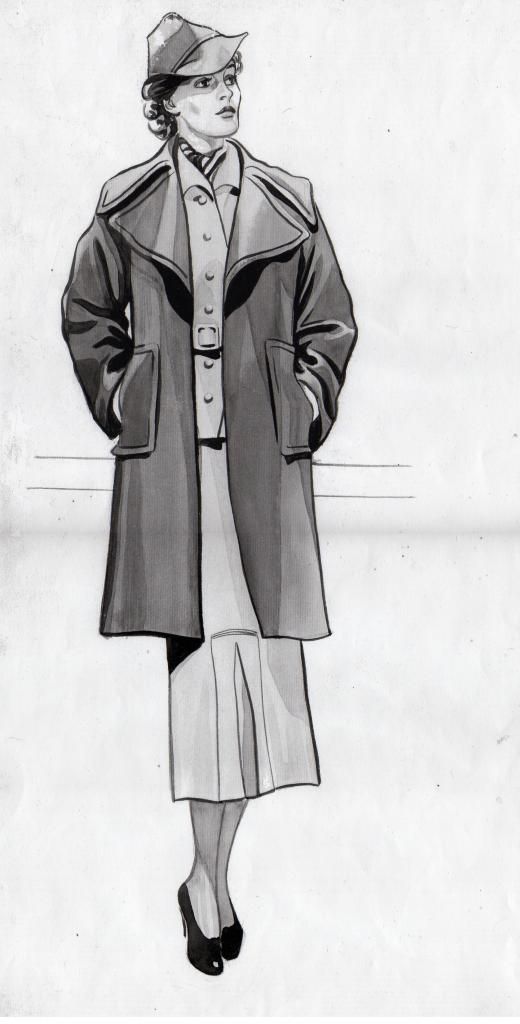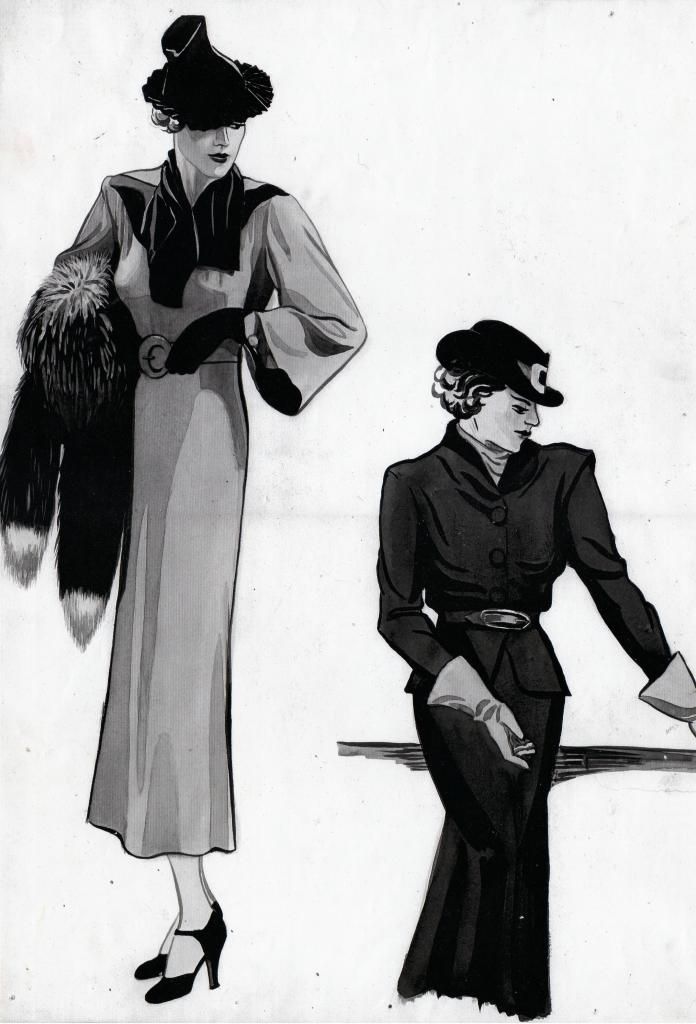 A couple were dated - 1935. However, I'd bet money the ones to follow were done at a later time, based on the styles. I want to say '38, but perhaps up to '40.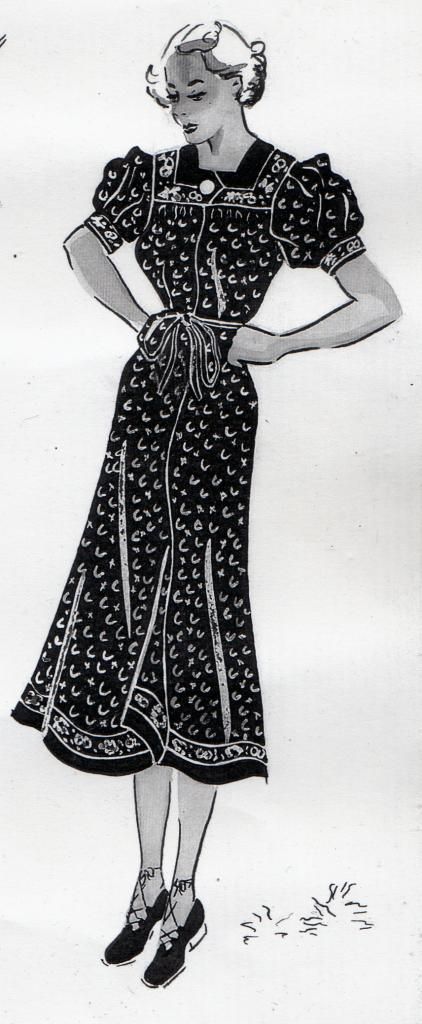 Aren't they fabulous? I wish I could see more of her work, she kept painting throughout her entire life. And her husband framed most of them (omg.) There are
a few of her watercolors
on an estate website from a couple years ago, and there is currently one of her pieces
up on eBay
! So talented.
If by an off chance any of her family sees this - thank you. It's an honor to have ended up with a snippet of your family history, and they will be framed & treasured.
xox
Sara