A few weeks ago, Jaynie & I braved a monstrous storm to go see the Franz von Stuck exhibit at the Frye Art Museum. My hat barely made it... and my wind-crumpled 40s umbrella was abandoned en route (don't worry, I broke off the bakelite handle. Can't leave bakelite behind.)... but it was soooo worth it. Hands down the best nouveau exhibit I've seen outside of Europe. Perhaps I'm off here, but there seems to be a strange misperception that art nouveau is all just pretty absinthe ads & lilies. In reality, much of it is wonderfully, brutally dark. This was a happy reminder.
Photos weren't allowed inside that section of the museum, but I tossed in a few of my favorites for your viewing pleasure <3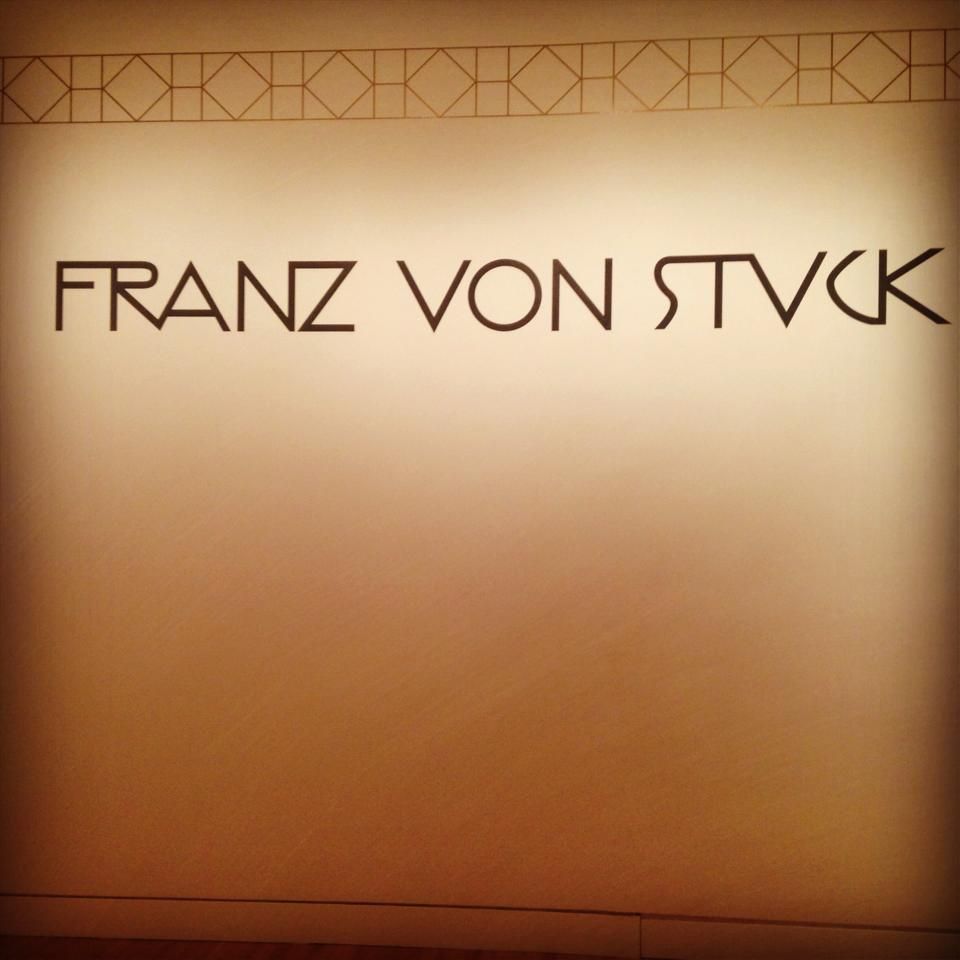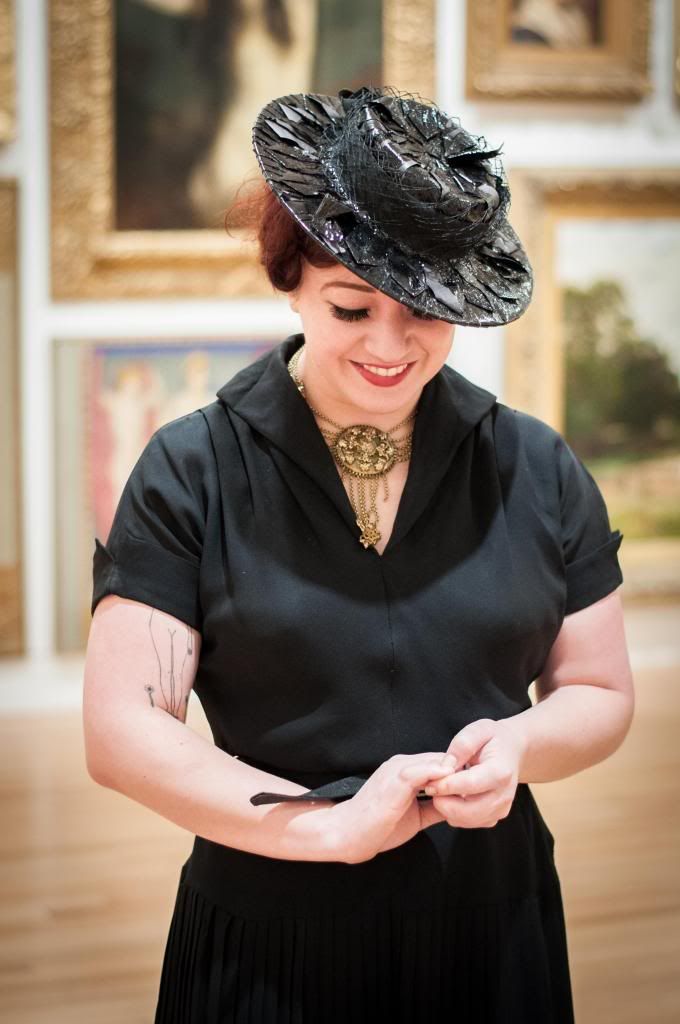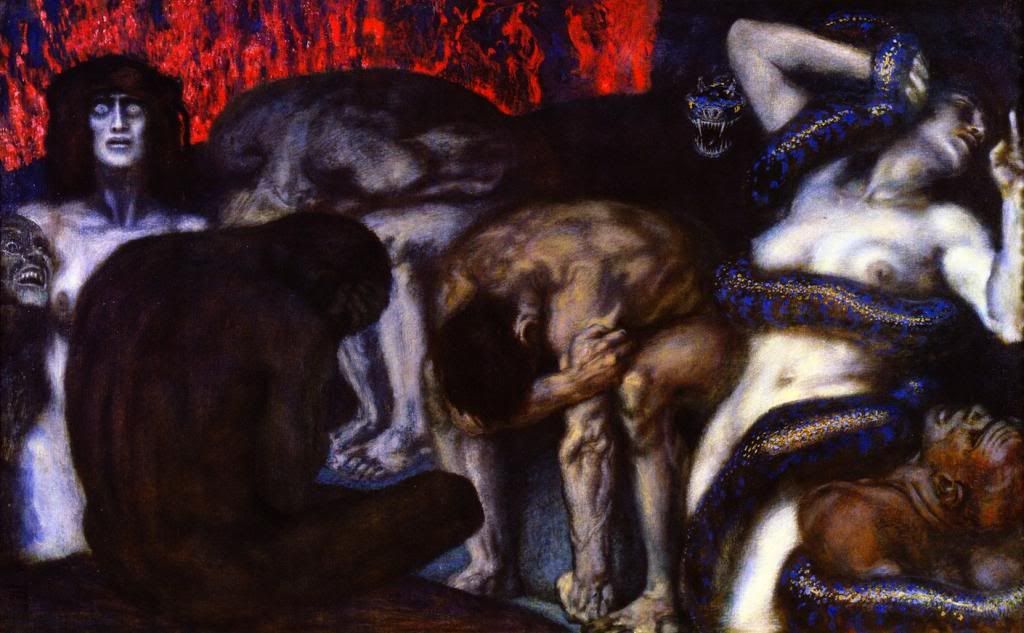 Inferno, 1908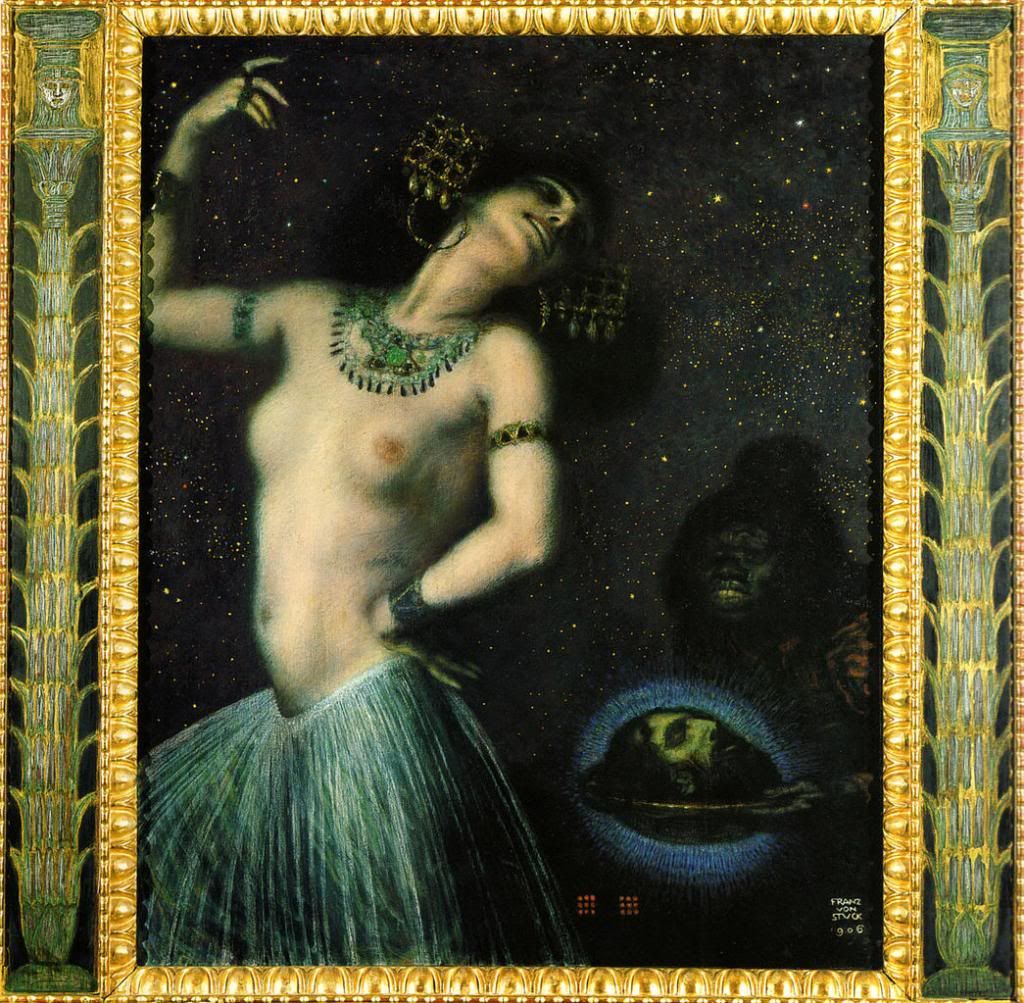 Salome, 1906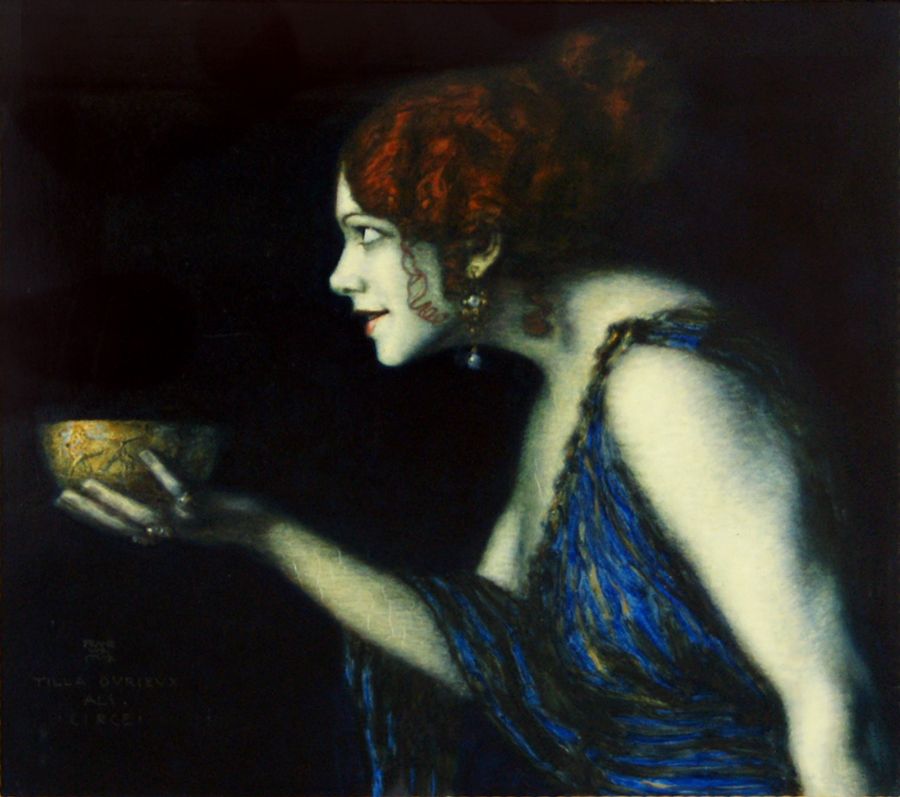 Tilla Durieux als Circe, 1913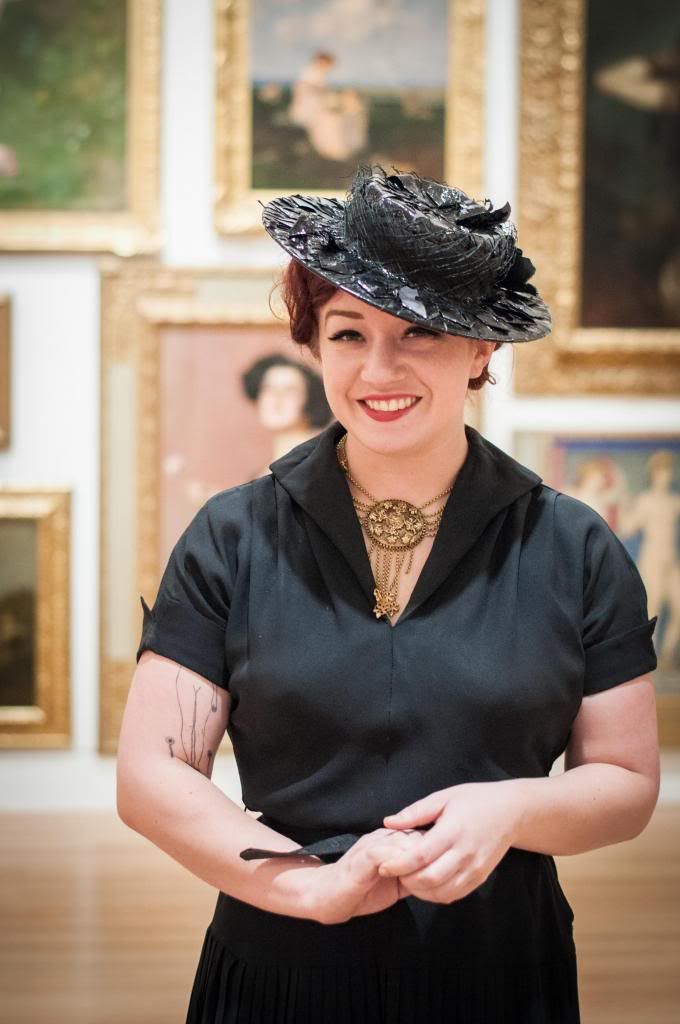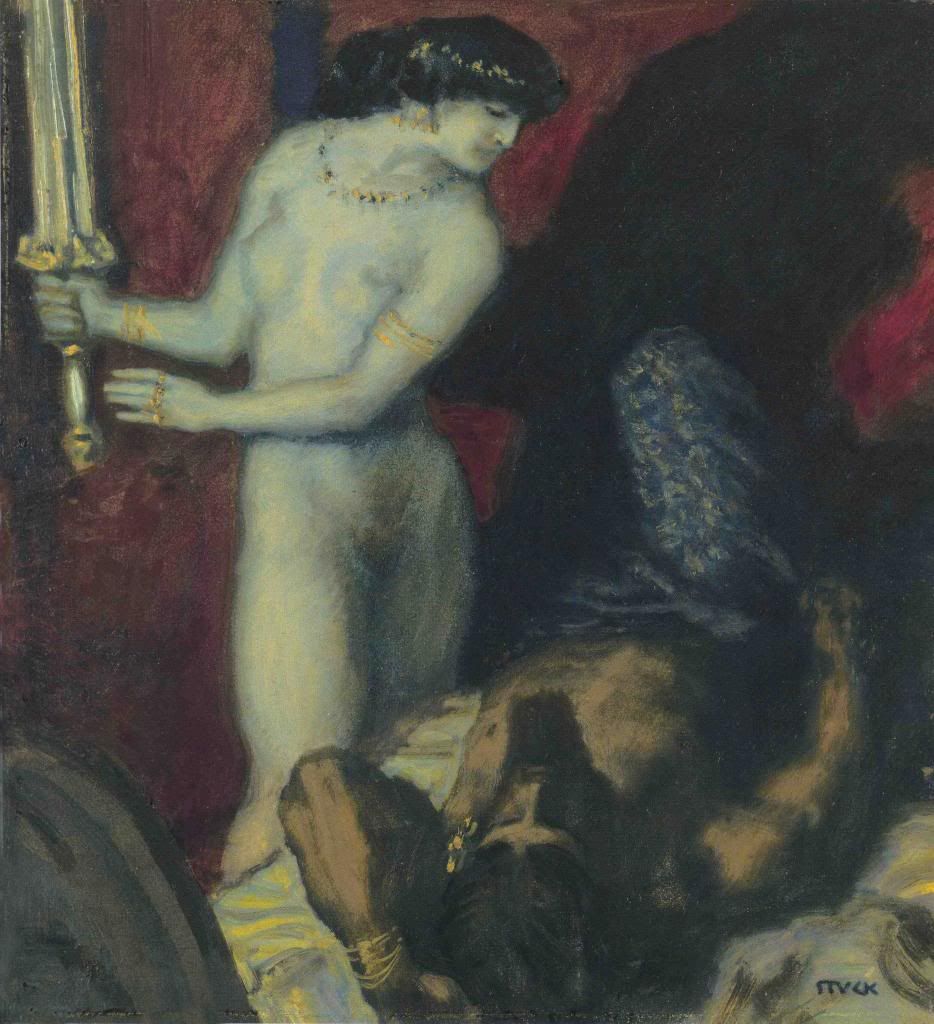 Judith & Holofernes, 1926
Have you guys seen any good exhibits lately?
If you are in the area, this one is only here for 2 more days... get on it!
I could geek out about art nouveau all day, so feel free to join me...
xox
Sara
1940s dress: err.. I forget. hrmm.
1940s fox collar & hat: random antique stores
1920s boots: Red Light
All photos (of me) courtesy of Jaynie Healy